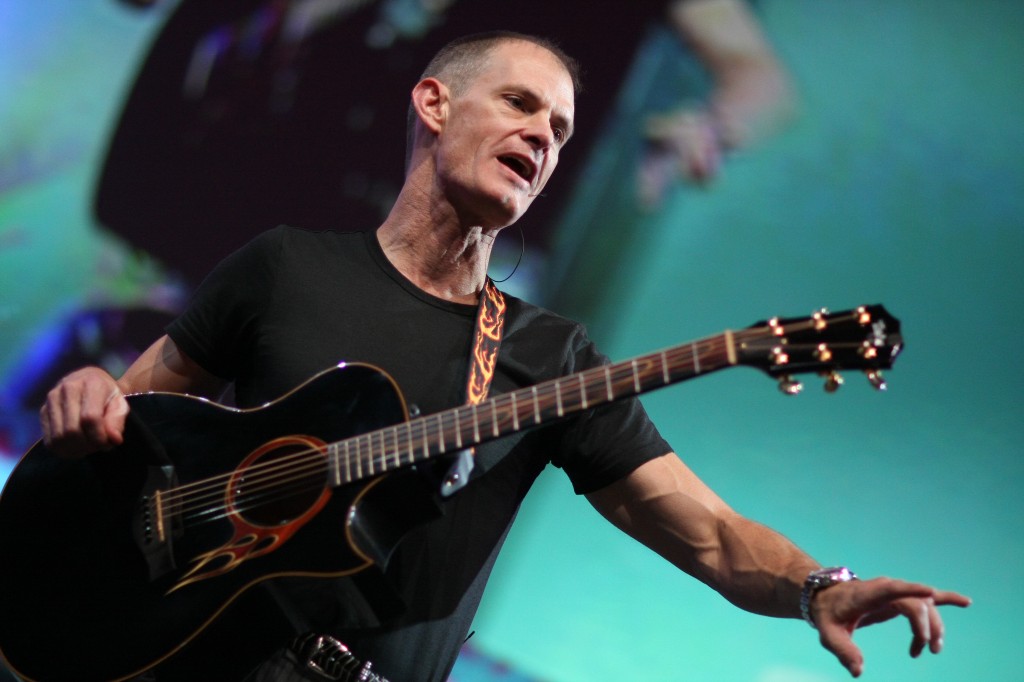 A presentation by  world-class guitarist and inspirational speaker Mike Rayburn on August 24 will kick of the 2015-16 Acts, Arts, Academia performance and lecture series at Tusculum College.
Rayburn's performance will be at 7:00 p.m. in the auditorium of the Annie Hogan Byrd Fine Arts Building. The Acts, Arts, Academia performance and lecture series is a program of Tusculum College Arts Outreach and supported by the late Dr. Sam Miller in memory of Agnes Ault Miller, Hearts for the Arts, the Tennessee Arts Commission and Arts Outreach.
With his "What If …" keynote presentation, Rayburn challenges his audience to ask what is possible using his amazing guitar skills and humor to illustrate three tools that help people carry out innovative ideas and meet goals. Rayburn draws on his success as an entrepreneur and a performer to inspire others through his presentation.
Rayburn, who has received standing ovations each of the eight times he has performed at Carnegie Hall, is a certified speaking professional and two-time TEDx presenter, has performed more than 4,000 presentations and his comedy remains in heavy rotation on Sirius/XM radio. He has been featured in USA Today, as well as Newsweek, Billboard, American Entertainment, Gig and Successful Meetings magazines. This will be Rayburn's third performance at Tusculum.
Admission for Rayburn's presentation is $15 for adults, $12 for seniors above the age of 60 and $5 for children 12 years of age andyounger.
For more information or to reserve tickets for the Mike Rayburn performance, call Tusculum College Arts Outreach at 423-798-1620, or email jhollowell@tusculum.edu