Steve Schultz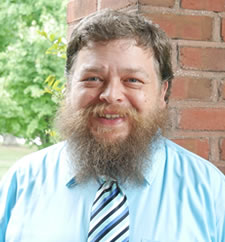 Director of Arts Outreach
Over the course of his 30 years in theatre, Steve Schultz has written over 70 plays, directed over 100, and performed in nearly as many. He is married to Erin Hensley Schultz. Together they founded Blue Plate Special, East Tennessee's most punctual Improv Comedy group, and they run the Tusculum Summer Theatre Arts Camp. Schultz is the father of two brilliant dragon-slayers, Sam and Zetta.
Steve Schultz
Director of Arts Outreach
Annie Hogan Byrd, Room 124
PO Box 5086
Greeneville, TN 37745
sschultz@tusculum.edu
423.636.7300 ext. 5624
Frank Mengel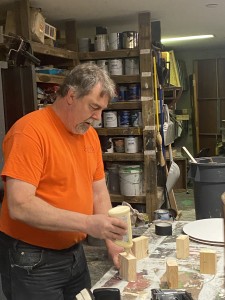 Frank Mengel is Tusculum University, Arts Outreach, Technical Director (TUAOTD), Scenic Designer, Lighting Designer, and Instructor.   He comes to us from Anchorage, Alaska. He joined Arts Outreach in the fall of 1998.
Besides being a whiz Technical Director, he also boasts a knowledge of mathematics.  After obtaining his Master of Arts from Wichita State University, Frank has participated in a long list of productions and has received numerous awards & honors relating to his technical work, including Outstanding Technician for Mommy Dance in ActFest '95.
So far as we can tell, Frank is enjoying his Tusculum University experience. And he married a gorgeous local, Paige Malone (6-2-2002), and as such, he has decided to stay awhile, … and awhile, …. and awhile,  …He just wishes it was colder.
Instructor Frank Mengel can be reached at fmengel@tusculum.edu and 423-636-0559.
Erin Hensley Schultz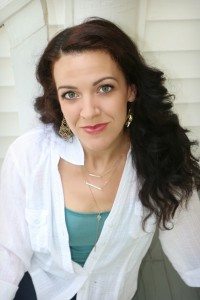 Erin Hensley Schultz is an East Tennessee native, and has been a part of the Arts Outreach family since she was in Marilyn duBrisk's musicals as a high school student. Now returning in a professional capacity, she brings her years of experience costuming productions throughout Upstate South Carolina back home to Tusculum. She has worked extensively both onstage and off, having worked as a choreographer, costume director, stage manager, set designer, music director, and director, but she feels most in her element while designing and creating costumes. Onstage, her favorite roles have included Morticia in The Addams Family, Lady Macbeth in Macbeth, and Patsy Cline in Always, Patsy Cline. She is the founder and director of Blue Plate Special, East Tennessee's most punctual improv comedy group, and performs frequently as a standup comedian and storyteller. She lives in Chuckey with her husband and two children, and her favorite holiday is Halloween.
Erin Schultz can be reached at eschultz@tusculum.edu and 423-636-7470.
Wayne Thomas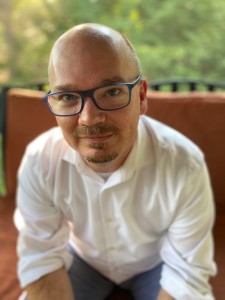 Wayne Thomas is executive director of Tusculum University Arts Outreach and dean of the College of Civic and Liberal Arts. He is a writer, teacher, director, editor and administrator. He publishes plays, short fiction and essays. His novel-in-progress "Birth of the Okefenokees" won the Baltic Writing Residency in Latvia. He co-edited "Red Holler: Voices in Contemporary Appalachian Literature," winner of the Linda Bruckheimer Series in Kentucky Literature, published by Sarabande in 2013.
Thomas has a BA in theatre and an MFA in scriptwriting from Georgia College. His collegiate acting credits include Atticus in "To Kill a Mockingbird," Charlie in "Flowers for Algernon" and Matthew in "Anne of Green Gables." His plays have been produced in regional, community and university settings. His directing credits include works by Tennessee Williams, Sam Shepard, Janet Burroway and Roy Sorrels. In 2013, Thomas founded the biennial 5×10 festival at Tusculum University, which features new plays by students, community and professional playwrights.
Thomas was the assistant drama editor of "Arts & Letters Journal of Contemporary Culture" before being named the magazine's first-ever managing editor. He was the longtime editor of "The Tusculum Review" and now serves as the international literary journal's drama editor. He serves on the advisory board for "Connotation Press: An Online Artifact."
Dean Wayne Thomas can be reached at wthomas@tusculum.edu and 423-636-7300