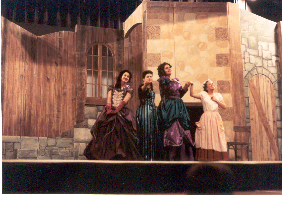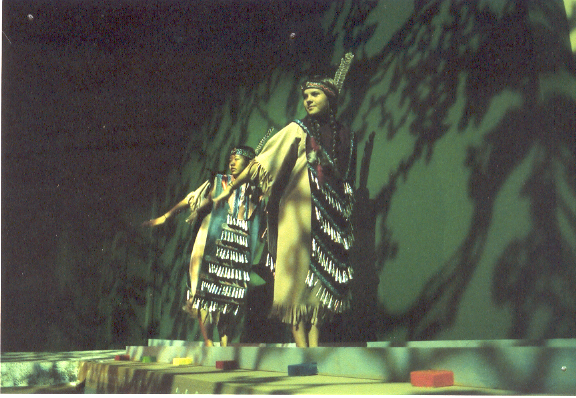 The Tusculum University Costume Shop has been serving northeast Tennessee for more than two decades now. We serve local schools, Theatre-at-Tusculum, and even professional regional theatres. Located at the Rankin House, we offer a wide assortment of costumes ranging from full-scale musicals to single student presentations. While our services are free, with the exception of a cleaning fee, we gratefully accept monetary donations to keep this important initiative viable for years to come. We are partly funded via a grant from the Tennessee Arts Commission.
Costume Loan Request Form (PDF)
Costume Loan Evaluation Form (PDF)
Costume Check Out Inventory Form (PDF)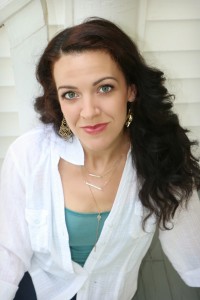 Costumer Erin Hensley Schultz also regularly hosts popup fashion exhibitions on the Tusculum University campus, using pieces from the Costume Shop. One recent popup was titled "Black Fashion Designers You Should Know (But Probably Don't)," which celebrated African American fashion designers. The exhibition included information about African American haute artists who created iconic pieces: Mary Todd Lincoln's inaugural gown, Jackie Kennedy's wedding dress, the original Playboy Bunny suit, & Scarlet O'Hara's hats.
Costumer Erin Hensley Schultz is an actor, singer, improviser, storyteller, and standup comedian who has performed on stages throughout South Carolina, North Carolina, and Tennessee for the last two decades. She has appeared as The Witch (Into the Woods) , Patsy Cline (Always, Patsy Cline). Lady Macbeth (Macbeth), Titania (A Midsummer Night's Dream), Columbia (The Rocky Horror Show), Beatrice (Much Ado About Nothing), and Morticia (The Addams Family). As a storyteller, she has been featured at Word and MOTH story slams and has performed standup at several theatres and venues in the TriCities, Asheville, Gatlinburg, and Knoxville. She has taught theatre camps, improv, acting, and storytelling workshops, as well as worked on dozens of productions as director, costumer, choreographer, or music director.
Erin Hensley Schultz
Costumer
Rankin House
PO Box 5024
Greeneville, TN 37745
eschultz@tusculum.edu
423.636.7300 ext. 5470