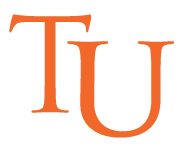 For Cast Lists – Click on "Latest News"}
The Mission of Arts Outreach
It is the mission of Tusculum University Arts Outreach to provide cultural leadership by supporting arts programs already in place, developing new programs, and encouraging the public in supporting the arts and arts education.
We offer a significant number of performances, lectures and presentations throughout the year, including our Theatre-at-Tusculum performances, the Acts, Arts, Academia lecture series, and our popular Community Chorus, at non-exclusive prices.
Tusculum University Arts Outreach is supported in part by the Tennessee Arts Commission and the National Endowment of the Arts.
We encourage you to explore our site and learn more about Arts Outreach, our dedicated staff members and our many different programs.
Tickets
To purchase ticket – click here.
More about Us
Arts Outreach is located in East Tennessee on the beautiful campus of Tusculum University. Our staff members come from a variety of different backgrounds and strive to make each of our programs successful. We offer a great variety of programs, most occurring during the academic year. If you would like to learn more about our programs, especially if you would like to know how you can become involved or help support the arts in East Tennessee, please contact Rouja Green at rgreen@tusculum.edu. Be sure to check back frequently for news, pictures and updates from the staff about our many endeavors.