Staff Members
Marilyn duBrisk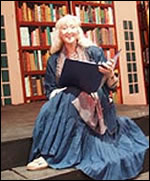 Marilyn duBrisk grew up in England, Scotland, and Central East Africa and graduated from the Grandison College of Dance and Drama, receiving diplomas from the Imperial Society of Teachers of Dance and from the Royal Academy of Dramatic Arts.
She gained on-stage experience in London and in Germany, and established performing arts programs in Germany, Portugal, Thailand, and Greece. She received a Ford Foundation grant to form a performing troupe at New York State School for the Deaf. She was choreographer for Levi Strauss and Mary Quant; served as Cultural Affairs Advisor for the Strategic Air Command (SAC) and directed two nation-wide talent contests for SAC; lectured at California State, Texas Tech, and Wichita State Universities; was Associate Professor at Chulalongkorn University, Bangkok, Thailand, and established a Bachelors Degree in Dance for Deree, the American College of Greece in Athens.
Ms. duBrisk is Artist-in-Residence at Tusculum College, as well as the Director for Arts Outreach. Her work is supported by the Tennessee Arts Commission. Marilyn was also awarded the Harriet Reaves Neff Chair of Fine Arts at Tusculum College.
Frank Mengel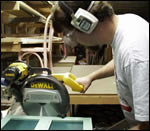 Frank Mengel is our Arts Outreach and Tusculum College Technical Director and comes to us from Anchorage, Alaska. He joined Arts Outreach in the fall of 1998.
Besides being a whiz Technical Director, he also boasts a knowledge of mathematics.  After obtaining his Master of Arts from Wichita State University, Frank has participated in a long list of productions and has received numerous awards & honors relating to his technical work, including Outstanding Technician for Mommy Dance in ActFest '95.
So far as we can tell, Frank is enjoying his Tusculum College Experience. And he married a gorgeous local, Paige Malone, and as such, he has decided to stay awhile.  …He just wishes it was colder.
Contact email: fmengel@tusculum.edu Phone: 423-636-0559
Jennifer Hollowell
Jennifer Hollowell has been with Tusculum College for over 20 years, first working in the Admissions Office.
She and Marilyn duBrisk first worked together while recruiting ACT theater students to attend Tusculum.  She will begin her 12th year as the Arts Outreach Coordinator, whose duties include the Box Office, public relations, booking artists and lecturers for Acts, Arts, Academia, the web site and anything else we can come up with.
Jennifer also provides general support for the performances of Theatre-at-Tusculum and ACT  productions.
Jennifer and her husband, Mike, have two sons, Andrew and Brennan.
Questions concerning this web site or Arts Outreach should be directed to jhollowell@tusculum.edu
Barbara Holt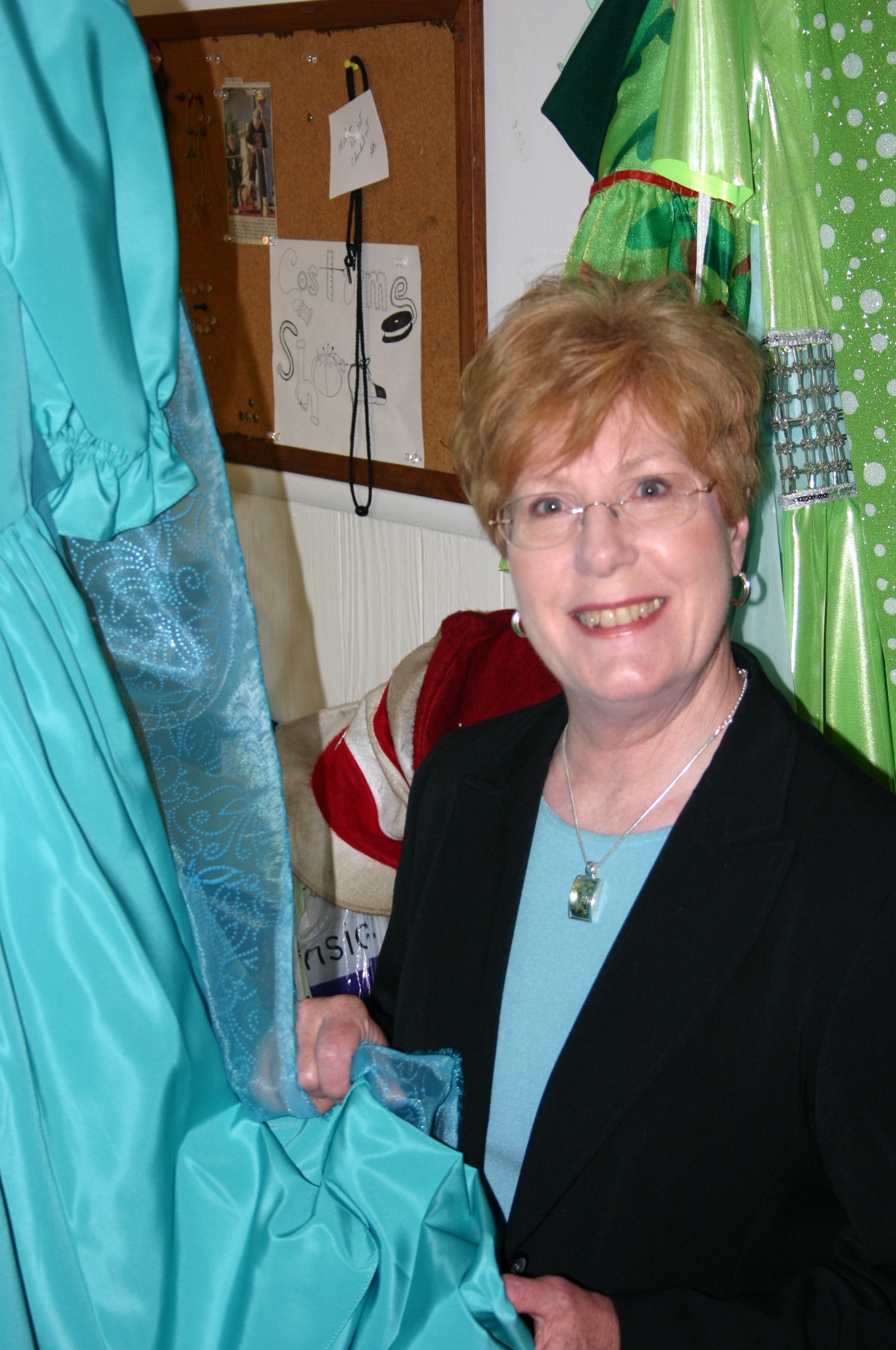 Barbara Holt  officially joined the staff of Arts Outreach in 2008 as Costume Director.
Barbara retired in 2005 from UT Extension where she served as Extension Agent for Family and Consumer Science.  One of the highlights of working with Extension was a class she taught for Fashion Camp in which students learned how film and stage costumes influence ready-to-wear apparel.
Barbara's passion for costuming began at an early age when she designed and constructed costumes for dolls, later sewing her own wardrobe for high school and college.
Barbara served as a volunteer for ACT and Theatre-at-Tusculum for 16 years.  She has sewn costumes, dressed actors, styled hair, gathered props and painted sets.
Barbara and her husband have two children, Seth and Carrie.